How do I show "Hidden files and folders" on my computer?
Posted by , Last modified by on 02 February 2011 08:25 AM
If you are using a windows computer, check method 1. If you are using a Mac, Follow method 2
Method 1
1. Click on Start Menu and Search File Explorer.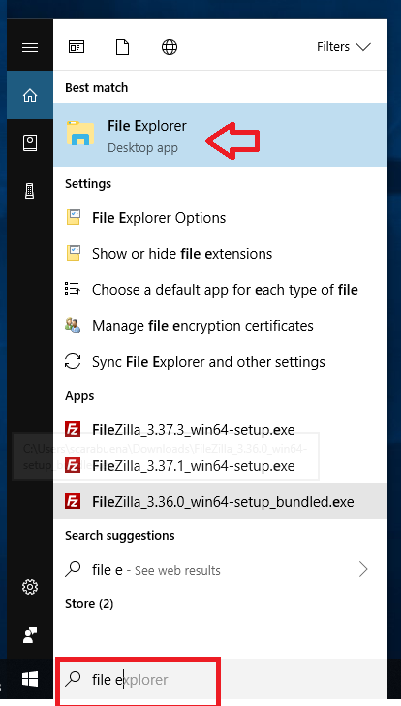 2. Click the View Tab and select Options .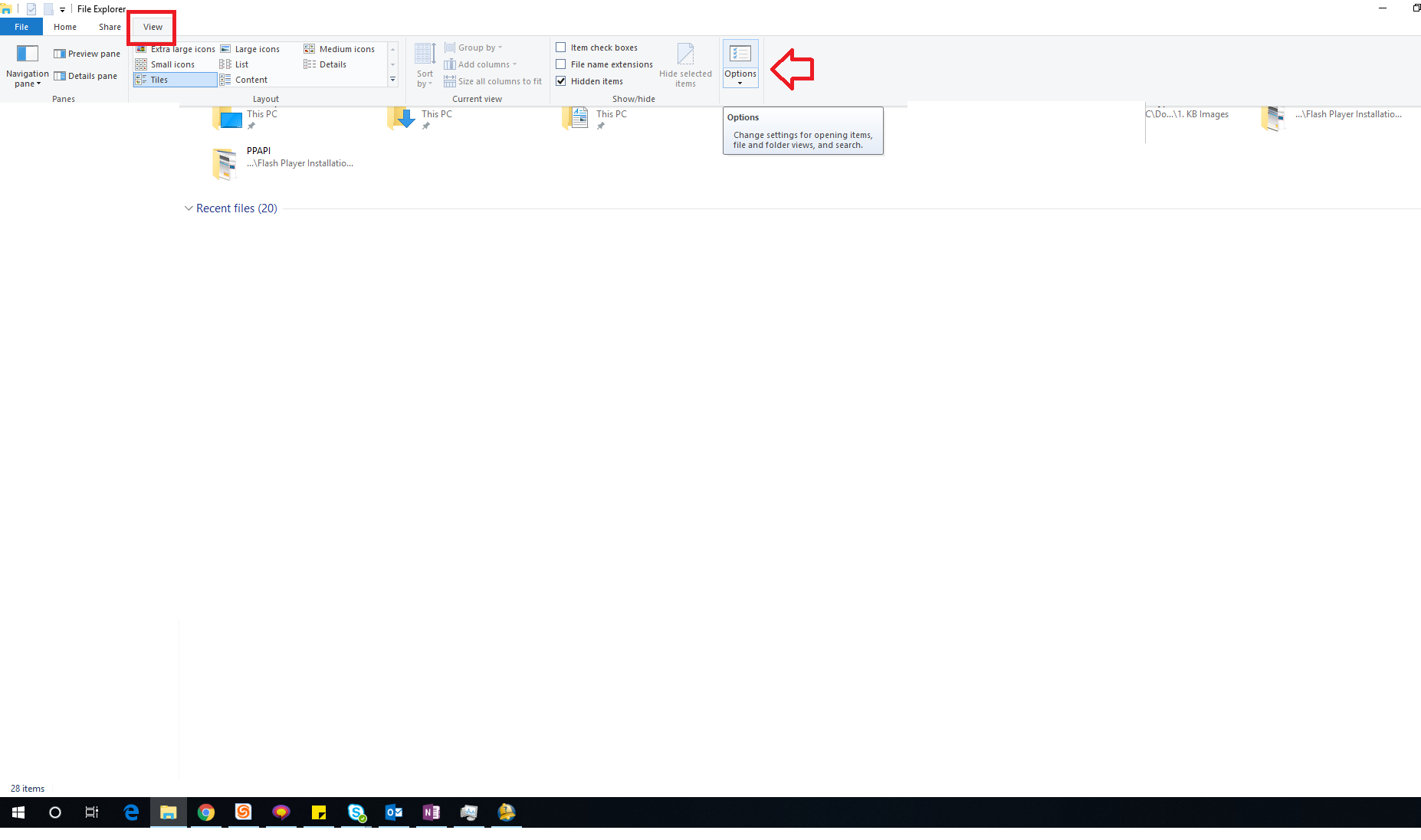 3. In the Folder Options Menu, Select View Tab and click Show Hidden Files and Folders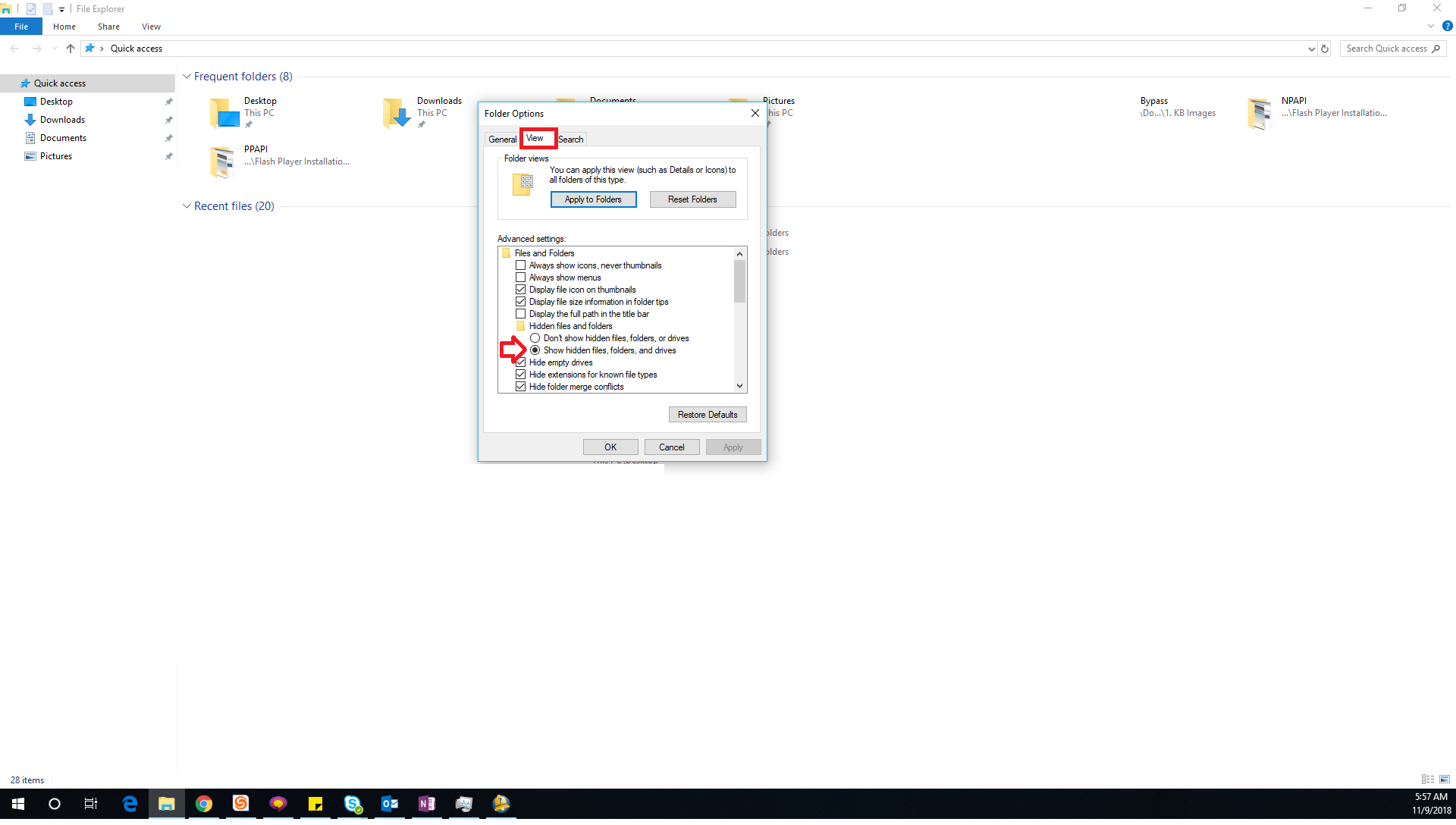 ---