RPNow 4.0: PSI Secure Browser Would like to record this computer's screen (10.15 Catalina)
Posted by , Last modified by on 16 October 2019 07:10 PM
If they receive the dialogue error here, you will need to follow the steps below:

1. Open "Open System Preferences" button
2. Click the icon labeled "Security & Privacy"
3. Click the "Privacy" tab at the top.
4. In the Lefthand column, click on "Screen Recording" to manage app permissions
5. Ensure the box next to "PSI Secure Browser" is checked.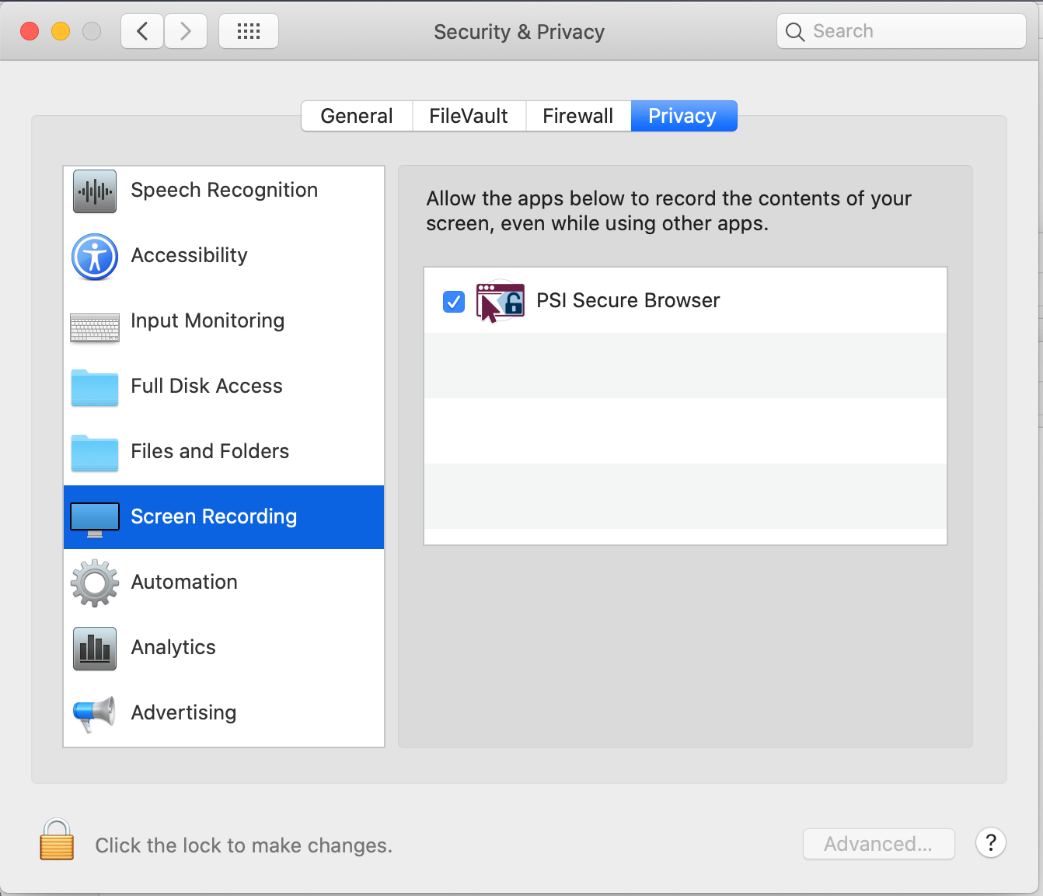 1. RPNow must then be restarted so you will want to choose "Quit Now" and restart RPNow.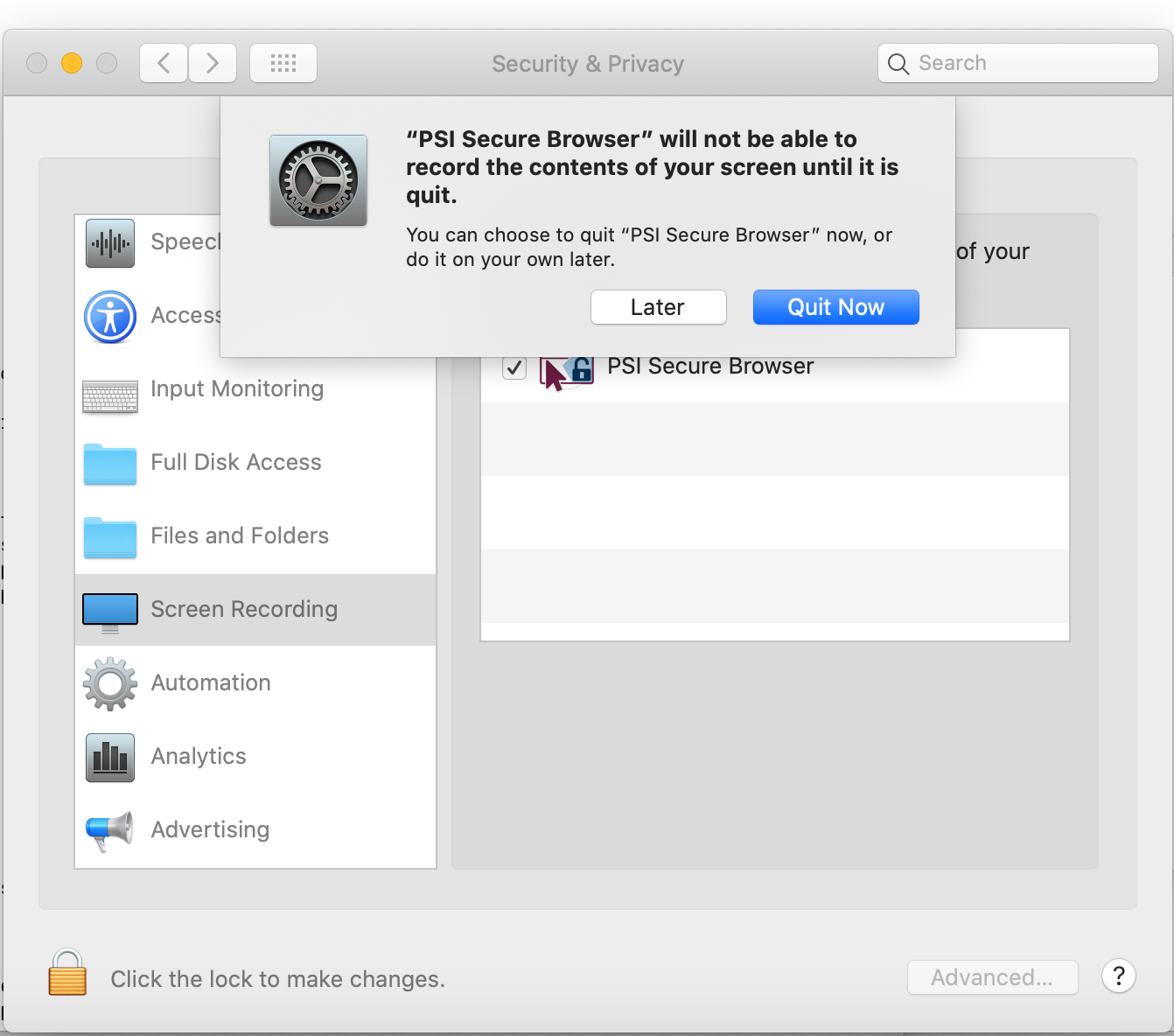 ---