RPNow 4.0: Screen Time (Catalina OSX 10.15)
Posted by , Last modified by on 16 October 2019 06:35 PM
For PSI Secure Browser users, if this feature is turned ON for applications, the following message will display at the end of the time limit allowed for each user: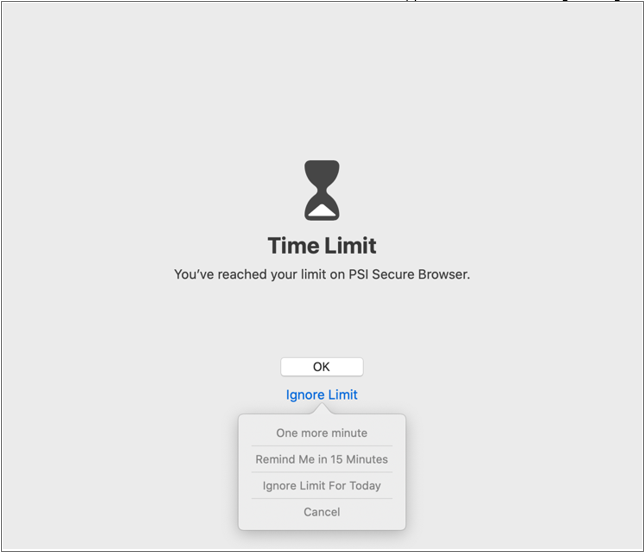 PSI Secure Browser will continue running, but Screen Time will hide the app from display. As a result, student won't be able to continue taking their exam, unless this the time limit is ignored by admin.
To turn Screen Time Off
1. Launch System Preferences by clicking the System Preferences icon in the Dock or select System Preferences from the Apple menu.
2. Select the Screen Timepreference pane in the System Preference window.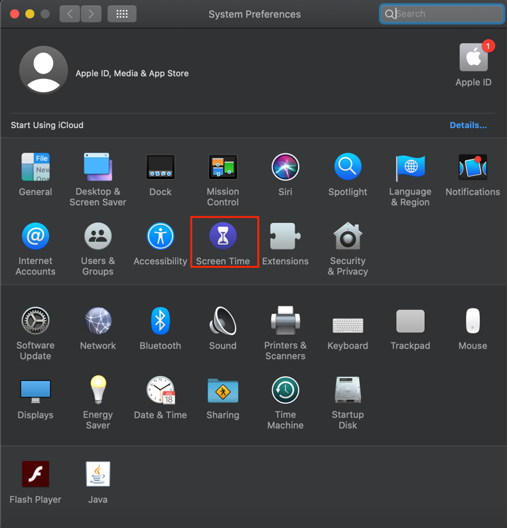 3. Click on App Limits and uncheck 'All Apps & Categories' and/or Click on Turn Off…option to disable the service.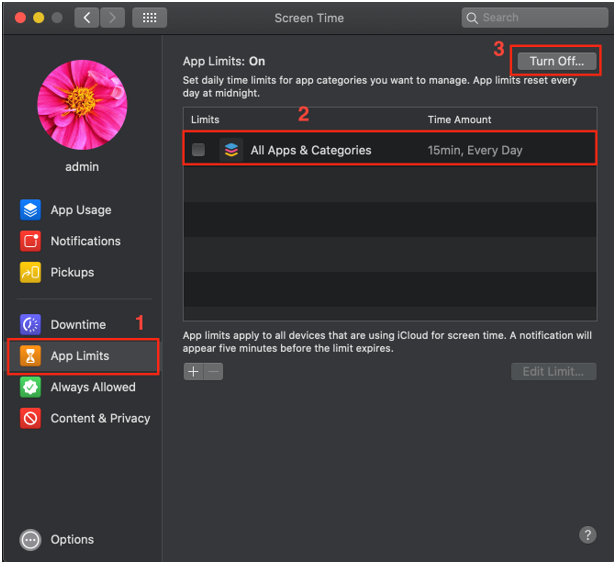 4. Launch PSI Secure Browser again.
Note: If disabling Time Screen requires password, it may require you to contact the Administrator of the computer for assistance.
If you require further assistance, kindly contact our support team on this link here
Thanks!
PSI Support
---