RPNow: " Error in data for your exam"/ You can't see the page "http://profiles.rpexams.com" because it's not on the approved list in parental controls
Posted by , Last modified by Roger Creek on 30 June 2020 01:07 PM
If you encounter an error " Error in data for your exam"/ You can't see the page "http://profiles.rpexams.com" because it's not on the approved list in parental controls" , Please follow the steps below
1. Click the Apple start icon and choose System Preferences.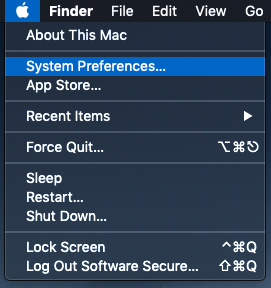 2. Select Parental Controls.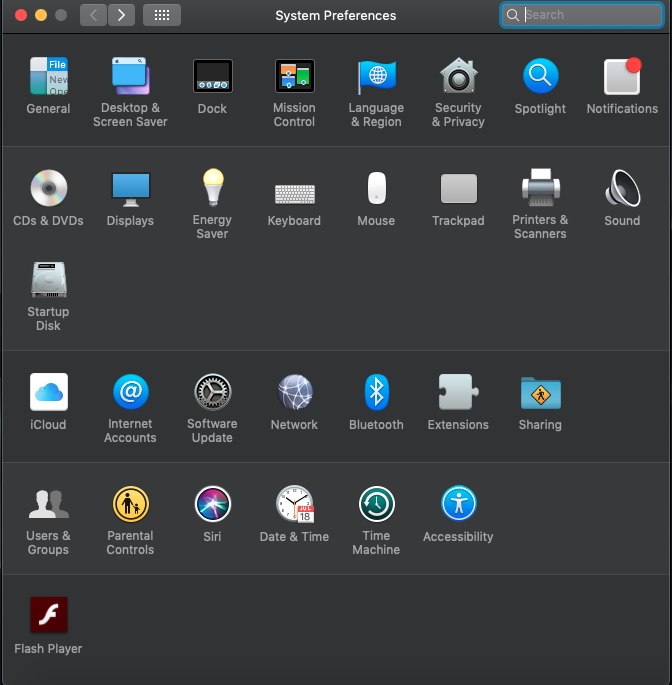 3. Inside the window, select the tab labeled Web and click Customize.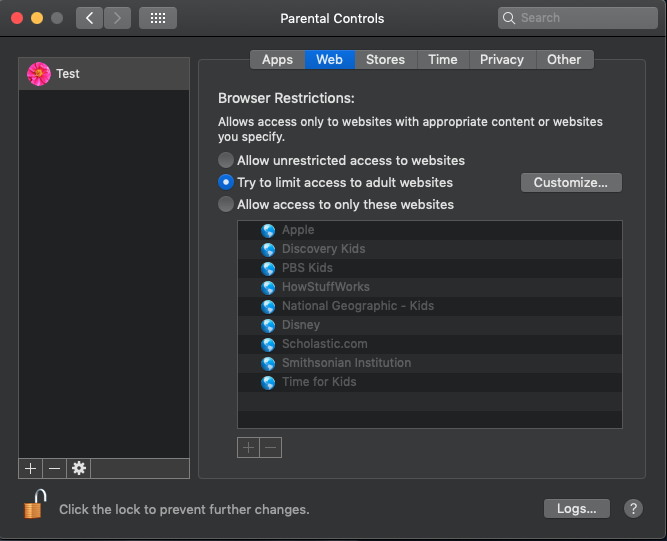 4.Click the plus/+ icon under Always allow these websites box to add exceptions. Add profiles.rpexams.com .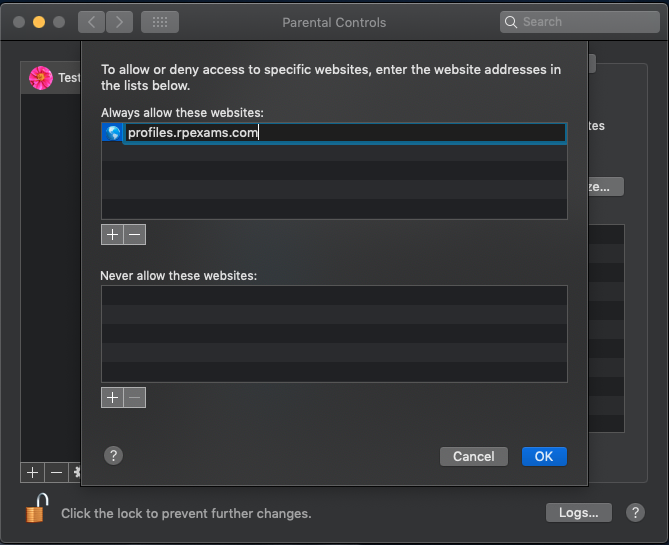 5. Re Run RPNow.
If you are still encountering issues , you may contact our support on this link Here .
PSI Support
---