Utility Program Missing PDF's
Posted by Jason Standley, Last modified by Jason Standley on 11 October 2017 01:17 PM
If you attempt to access a PDF and it is not avaiable. Please do the following.
1. Got to the CPA site associated to your school.
2. Log in using your ID and password
3. Go to the software tab
4. Click on the link to download the pdf utility

5. Save to the desktop
6. Run the executable
7. When run it will show if files are missing.

8. Click on "Scan for missing PDF's"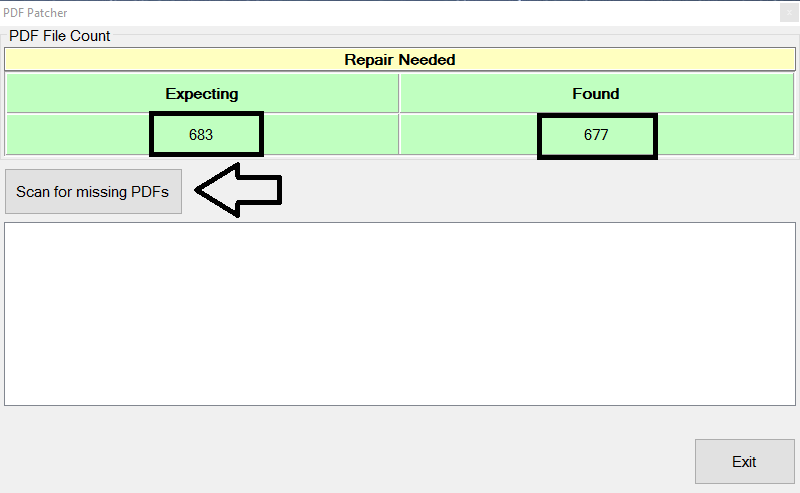 9. Once run a list of PDFs that are missing will show up.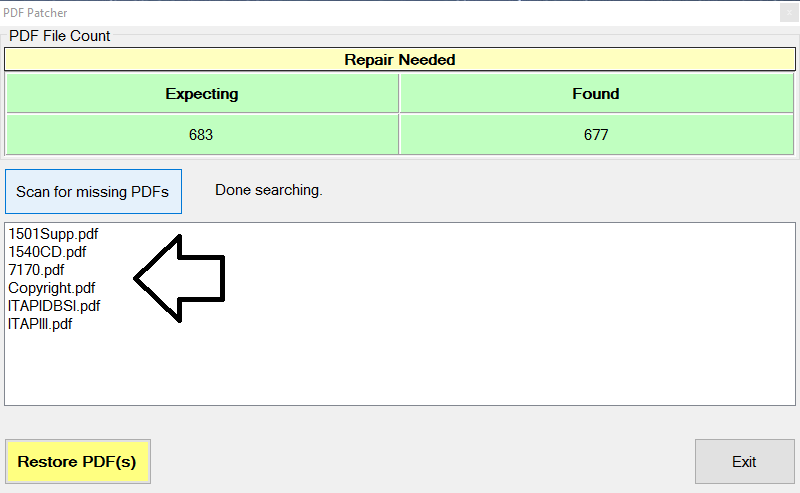 10. You will also see instructions as follows.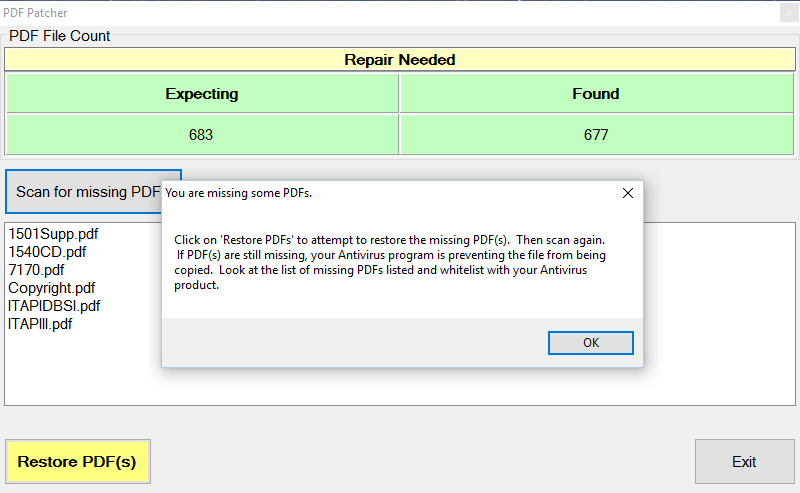 11. Click "OK" and then the "Restore PDF(s)" Button in Yellow
12. Once done you will see the following message.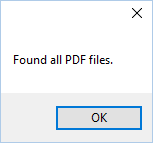 13. Follow steps 6 through 12 to verify the PDF's have been installed.
Thank You
Support
---