Posted by Jason Standley, Last modified by Jason Standley on 11 October 2017 11:20 AM
This is how you use the Exam Recovery Tool.
1. The Exam Recovery Tool is located in the Program Files Secure Exam Folder.
2. Double Click on the Recovery Tool Icon

3. Once done you will be taken to the exam recover console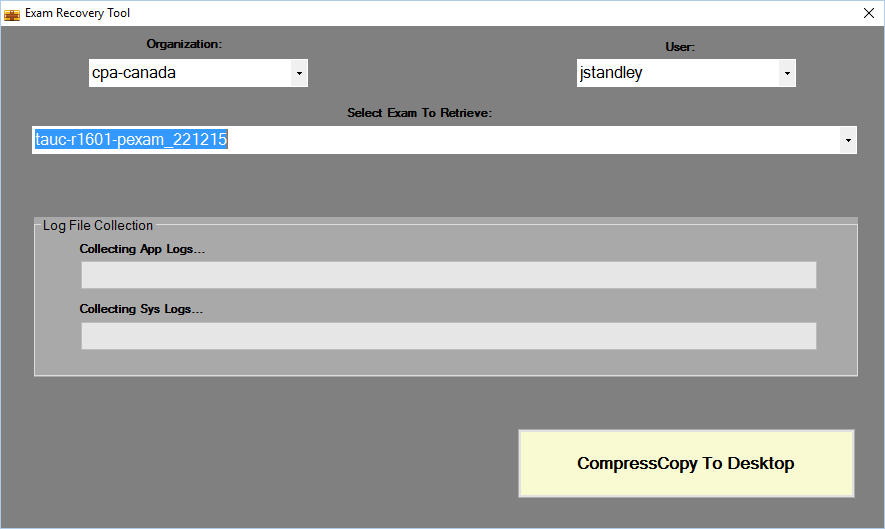 4. Once in you have several options
a. Organization
This is where you choose which school to get the information from the options are cpa-canada (CPA PEP), cpaprep, acaf, saica.
b. User
This is where you will choose the user ID that you need to collect. Students sometimes click get exams and licenses using the incorrect information. Please verify that you grab the correct ID.
c. Select Exam to Retrieve
This will assist in getting the exams in question.
5. Once you have selected the correct information please click on the "CompressCopy To Desktop"
6.Once completed the Recovery Complete shows.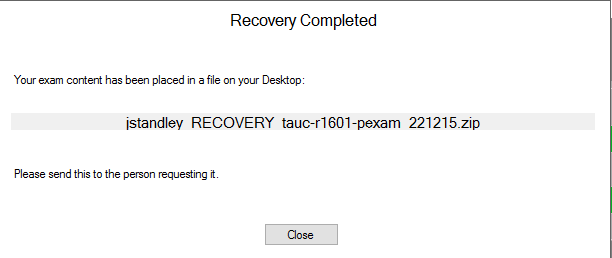 7. Please grab this file and attatch to the ticket.
Thank You
Support
---