Saica Getting Exams and Licenses
Posted by Jason Standley, Last modified by Jason Standley on 11 October 2017 02:26 PM
The first time that you run Securexam, you need to download important files to your computer that will allow the software to run.
Periodically your region may direct you to update your license and/or exam files. If you need to uninstall and re-install Securexam for any reason, you will also need to follow these steps:
After installing the software, a Securexam icon is placed on the desktop.
To start the application, double-click on this icon.

Once Securexam launches, you will see the following.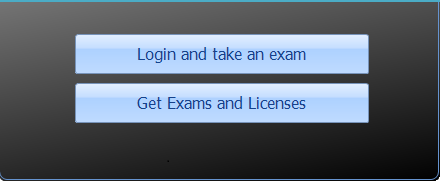 Make sure you are connected to the Internet.
Click on "Get Exams and Licenses"
Once you have clicked on "Get Exams and Licenses" the "Update" dialog box will appear.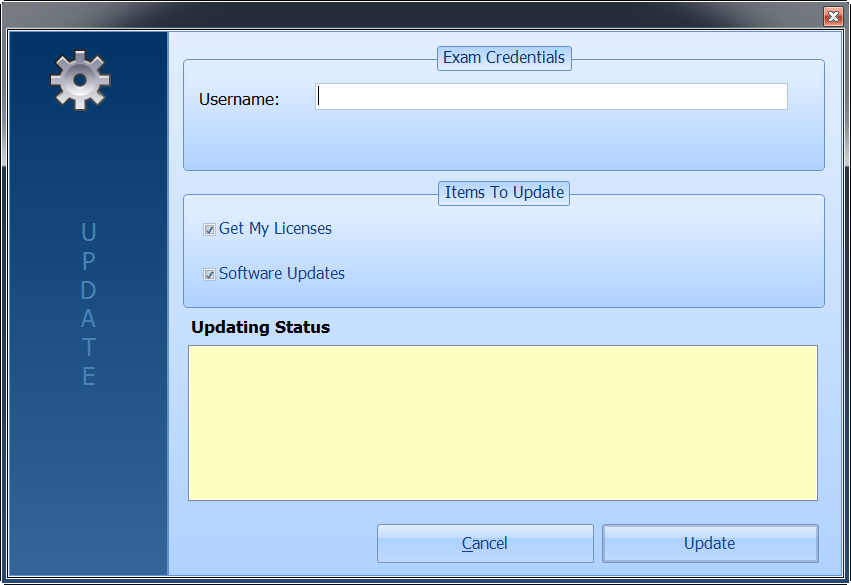 Fill in your user name in the appropriate field. Your user name is your 7 digit CPA candidate number.
Ensure the "Get My Licenses" and "Software Updates" checkboxes are "checked" then click on the "Update" button.
Securexam will download a licence to your system, as well as any software updates and other required files.
You must be connected to the Internet for this operation to succeed.
Once the updates have completed, click on "Close" to exit the update dialog. You will be redirected to the main screen. You can choose to exit Securexam or login and take an exam.
*****NOTE*****
In the event that you are unable to "Get your exams and Licences"
Please click here for instructions on how to use the stand alone utility.
Thank You,
Support
---