RPNow: Photo Upload is frozen or stuck during the Interview Process
Posted by Roger Creek, Last modified by on 25 September 2015 12:11 PM
During the photo upload section of the Remote Proctor Now interview process if the page freezes or is stuck uploading the photo on a Windows PC, please try the steps below.
Solution:
Method 1:
1. Close the Remote Proctor Now Window
2. Navigate to myrpinstall.com, select the correct Organization, and retake the System Requirement Check
3. Click on the Windows icon to download the Remote Proctor Now setup file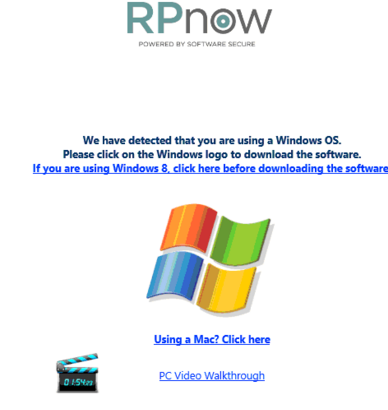 4. Locate the setup file
a. Typically saved in the downloads folder (C:/Users/(Your User Name)/Downloads
5. Right-click the setup.exe file and select properties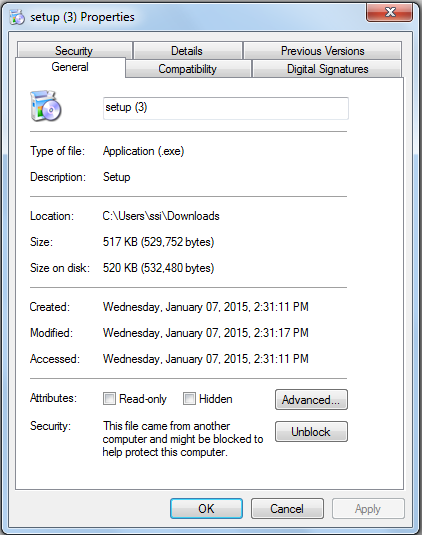 6. Select the Compatibility tab and place a check on the checkbox next to Run this program as an administrator.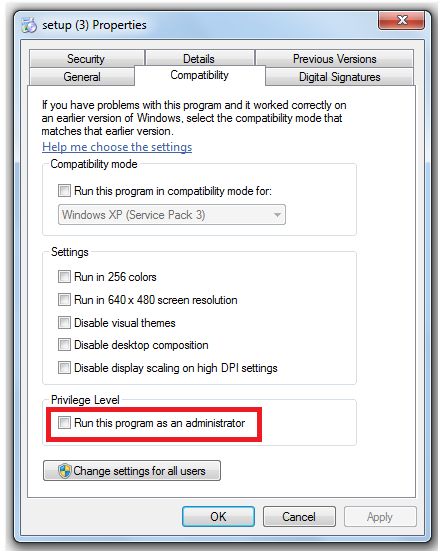 7. Click Apply
8. Double click the setup file to launch the Remote Proctor Now software and attempt to take your exam
After performing all of the steps above if you still encounter an issue, please contact us back for further support.
Thank you,
Support!
---