RPNow-Software hangs on "We are currently preparing your interview. Please give..." message
Posted by Roger Creek, Last modified by on 23 June 2015 02:16 PM
If you are attempting to use the Remote Proctor software and the page is hanging on the "We are currently preparing your interview. Please give us one moment to gather your information" message (see screenshot below), please try the steps below to solve the issue.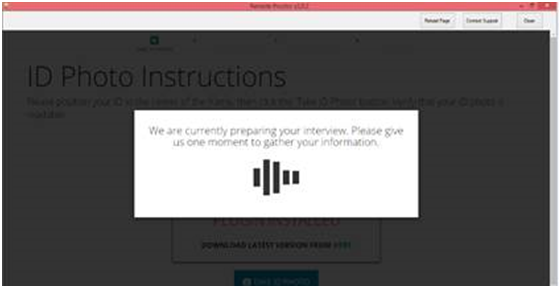 Solution:
1. Navigate to the following directory and delete the #www.remoteproctor.com folder: C:\Users\User's Account\AppData\Roaming\Macromedia\Flash Player\macromedia.com\support\flashplayer\sys\
2. Reopen the Remote Proctor Now software. You will be redirected to the page below.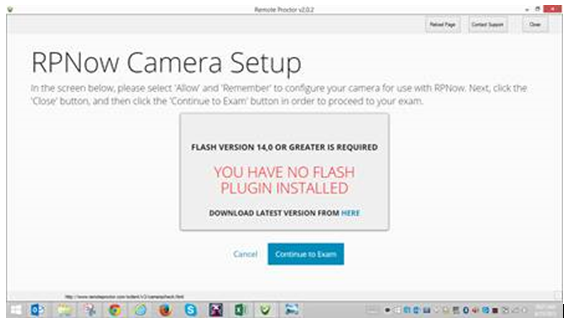 3. Click Download Latest Version From "HERE". This will install the latest version of the Flash Plugin that is required. or you can check the link here for Flash Player installation.
4. Relaunch the Remote Proctor software and proceed as normal.
If you continue to experience issues, please contact us back. You can find the correct phone number on our Contact Us page.
Thank you,
Support!
---