Posted by Jason Standley, Last modified by Jason Standley on 11 October 2017 01:28 PM
If you are having difficulty downloading your license and files please try the standalone utility program.
To access the program:
Click on "Start".
Click on "All Programs".
Click on 'Software Secure, Inc".
Click on "Exams and Licenses" to launch the program.

Make sure you are connected to the Internet.
After the program launches, enter the username and password that you use to access the Securexam website. Click on the "Get Exams and Licenses" button. After downloading, you may exit the program. When you launch Securexam, your licenses and exams have been retrieved and you are ready to take an exam.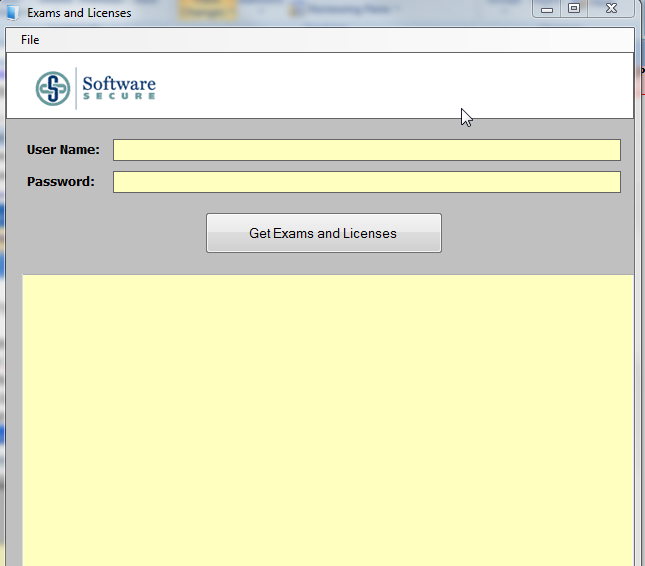 Thank You,
Support
---