Required Pre-Installation Maintenance
Posted by Jason Standley, Last modified by Jason Standley on 11 October 2017 12:05 PM
Required Pre-Installation Maintenance
To make sure your computer is in good general working order, you must perform the following maintenance before installing Securexam:
1. Ensure the computer meets the minimum requirements.
2. Install and run the latest antivirus software updates and definitions.
3. Install the latest updates for Microsoft Windows. Updates can be found by clicking Start->All Programs->Windows Update.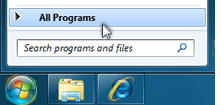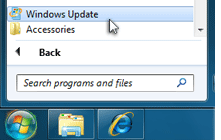 4. Perform hard disk optimization/defragmentation to ensure proper working of the computer's hard disk.
To bring a computer into an examination, you must sign a waiver indicating:
1. The pre-installation maintenance was performed,
2. You have successfully used the software in practice, and
3. You have successfully completed the mandatory "Qualification Exam."
Thank You,
Support
---