RPPro-Webroot is blocking Securexam. Unable to Continue. Security Layer Unavailable.
Posted by Roger Creek, Last modified by Roger Creek on 03 September 2014 04:24 PM
If you are receiving a Security Layer Unavailable and have the Webroot Security Software it will block and quarantine files that are needed to run Securexam properly. Please follow the steps below to solve your issue.
1. Open Webroot
2. Click on the Settings button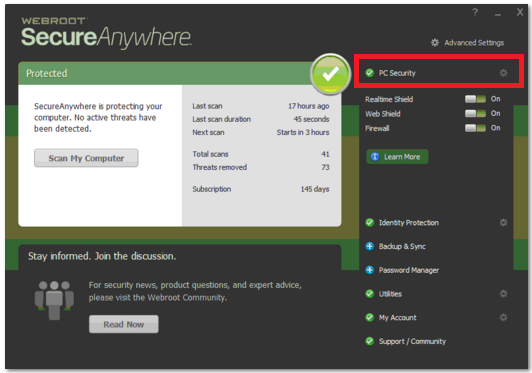 3. Locate the Quarantine and Block/Allow Files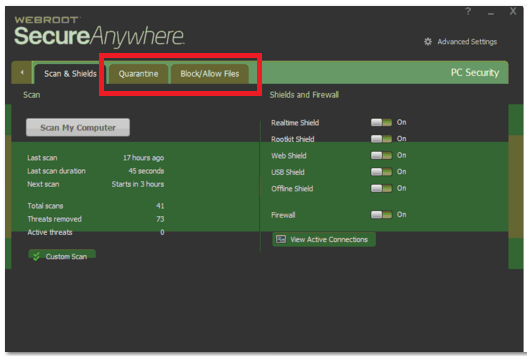 4. Click on the Quarantine tab. Look for any ssiruntime, ssicloudservice, or any files from Software Secure in quarantine.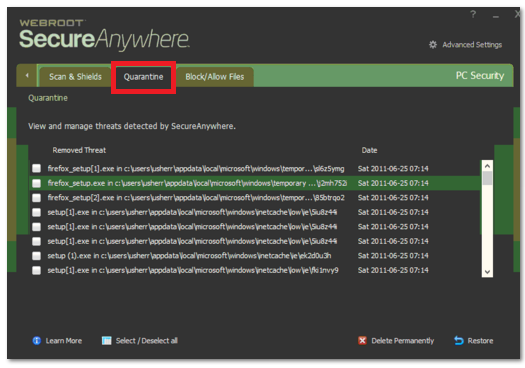 5. If you locate any of the above files click on the checkbox next to the file and select the Restore button in the lower right corner
6. Click on Block/Allow file tab. Locate the SSIRuntime and ensure it is set to Allow.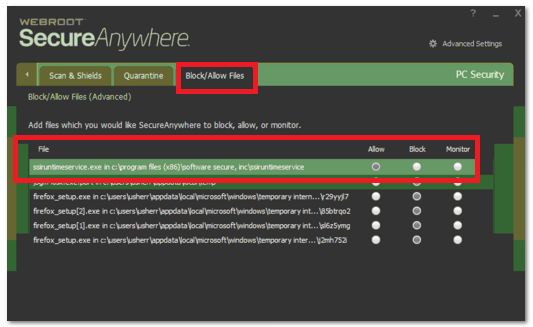 Once you have removed the files from Quarantine and ensured they are set to Allow they should no longer be blocked and you should be able to take an exam without issue. If you experience any further issues, please contact us back.
Thank you,
Support
---