USA RPNow: I receive an error when entering an exam "Username or Password is Incorrect..."
Posted by Roger Creek, Last modified by Roger Creek on 06 March 2015 10:50 AM
If you are a student with the University of South Alabama and are receiving an error "Username or Password is incorrect. Please contact your instructor if you have any questions." please follow the steps below: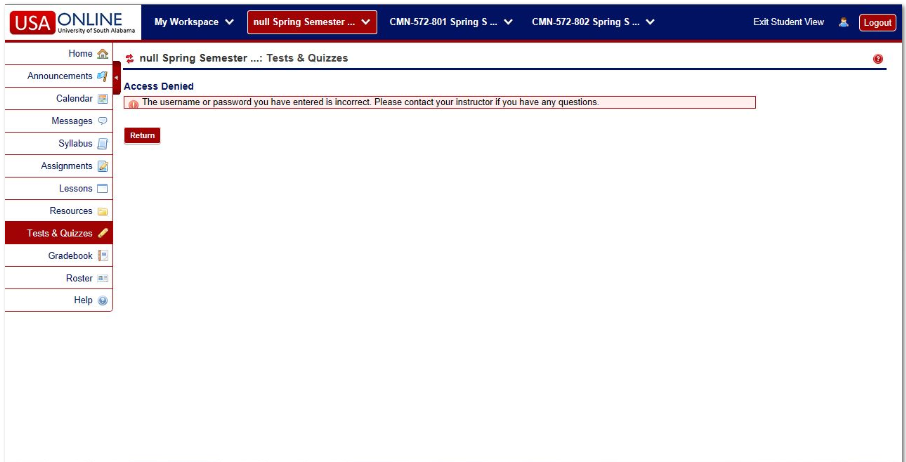 If you receive the error above please follow the steps below:
Check that you are using the correct URL: http://southalabama.remoteproctor.com
Ensure that you are selecting the correct Exam you are taking on the Exam Information page
Ensure you are selecting the "Insert Password" button at the top of the screen when asked to Enter the Username and Password to enter your exam
Ensure that a Username and Password are entered in the appropriate fields after selecting the "Insert and Password" button
NOTE: The username should be "rpstudent". The Password will only be a group of ******
If you continue to experience issues accessing your exam and receive the error that your Username and Password are incorrect, please contact Support.
Thank you,
Support!
---