RPPro-I receive a "Three Finger Tap Enabled" message when opening Securexam on my Mac
Posted by Roger Creek, Last modified by Roger Creek on 05 September 2013 03:47 PM
If you receive a "Three Finger Tap Enabled" message, like the screenshot below, you will need to disable this feature by following the steps below (also outlined in the message).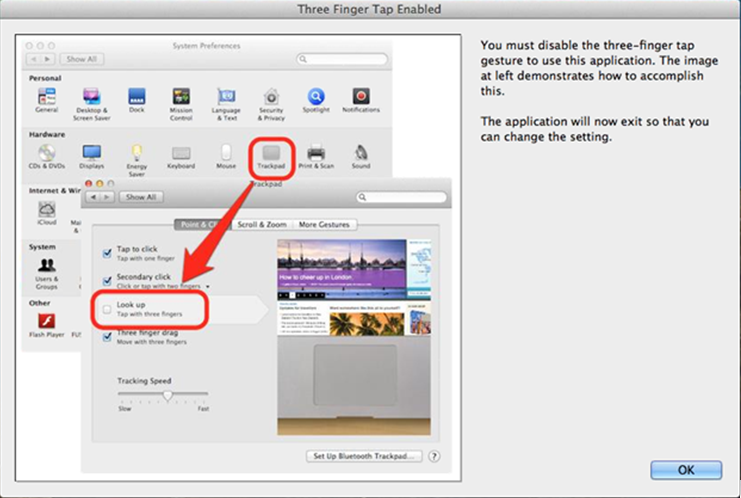 Open Apple Icon in top left window
Select System Preferences from drop-down
Select Trackpad
Uncheck "Lookup: Tap with three fingers"
This issue has been solved in the latest release of Securexam. If you receive this error, please install the latest version of the software at http://www.remoteproctoradmin.com/install/#/Home
If you have any further questions, please feel free to contact us back.
Thank you,
Support!
---