RPNow-When trying to install RPNow I receive a message "Windows Smartscreen Prevented an Unrecognized App from Starting"
Posted by Roger Creek, Last modified by on 03 January 2013 04:47 PM
During installation on Windows 8 and Windows 10 will will block the application from running as indicated in the picture below. In order to install RPNow, click the More Info link and choose the Run Anyway Option.
Select "More Info"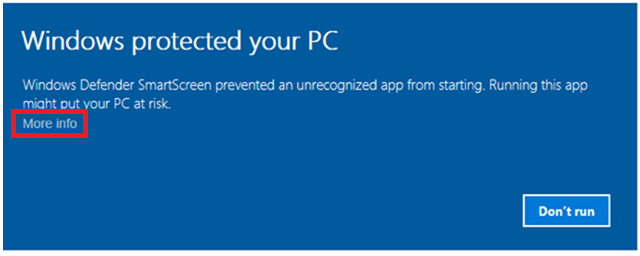 Select "Run Anyway"

If you continue to experience problems with the installation, please contact us back.
Thank you!
Support
---