RPNow-I am receiving a "Session Error"
Posted by Roger Creek, Last modified by Steve Carabuena on 04 September 2018 07:22 PM
If you are receiving a Session Error when trying to take an exam please try the steps below to resolve this issue.
Clear Browsing History in Chrome
1. Open Google Chrome
2. Click the Google Menu icon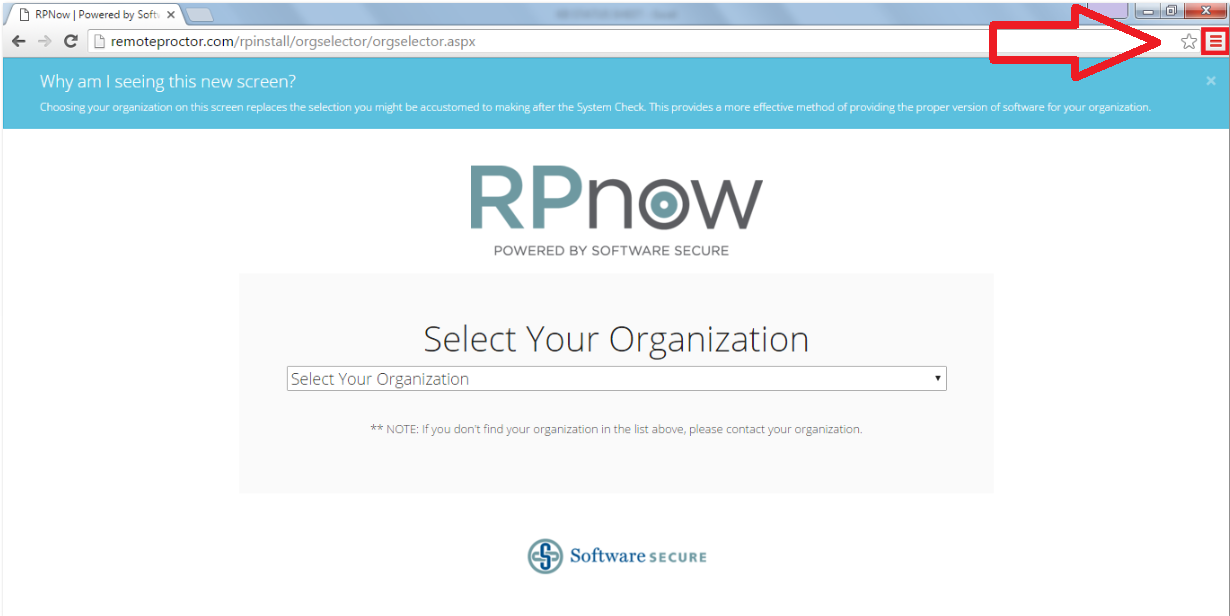 3. Select More Tools
4. Click "Clear browsing data..."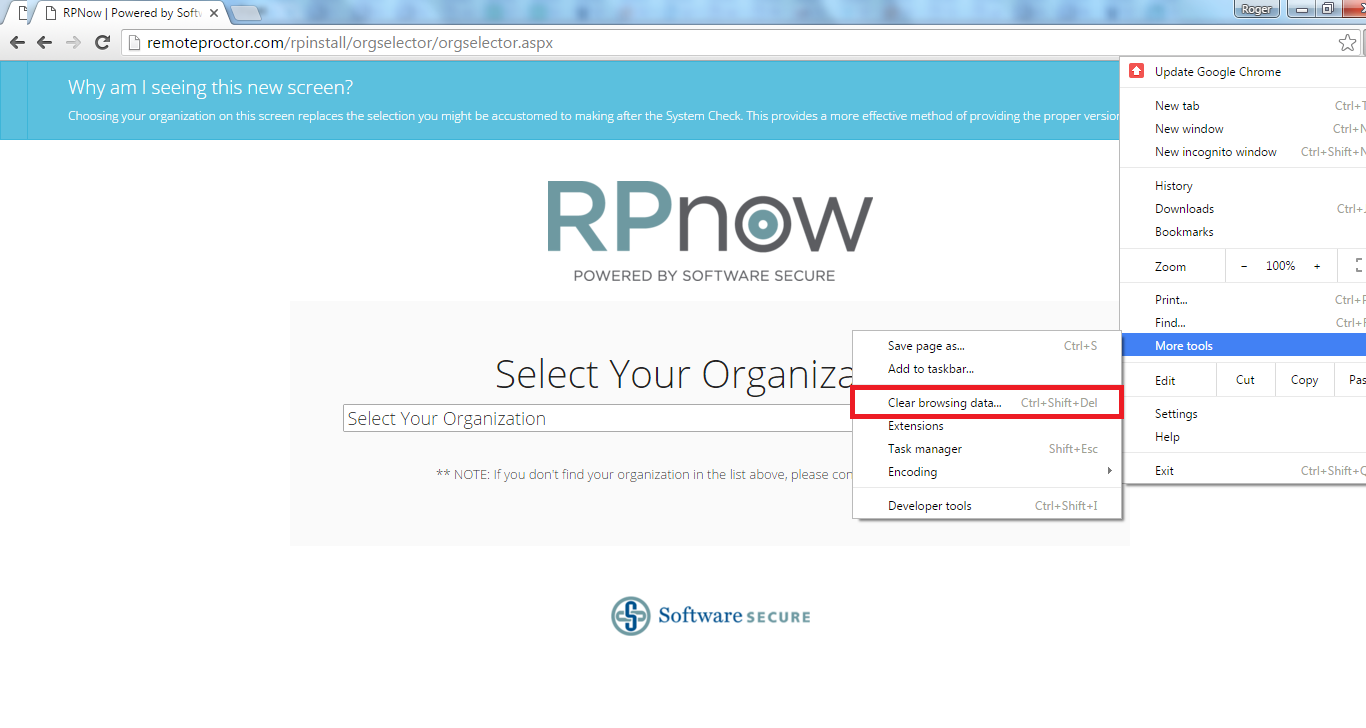 5. Close all Google Chrome Windows and all Remote Proctor Now Windows
6. Access your exam
Once you have performed the steps above, please attempt to take a Practice Exam. If you continue to experience issues, please contact us back.
Thank you,
Support
---