RPNow: Activation of WebBrowserAuthenticate.application results in an exception error
Posted by Roger Creek, Last modified by on 14 March 2012 06:09 PM
If you are receiving an exception error when trying to activate http://www.remoteproctor.com/exinsoftware/WebBrowserAuthenticate.application or http://www.remoteproctor.com/rpinstaller/WebBrowserAuthenticate.application, please follow the steps below to resolve.
Open Norton 360 Anti-Virus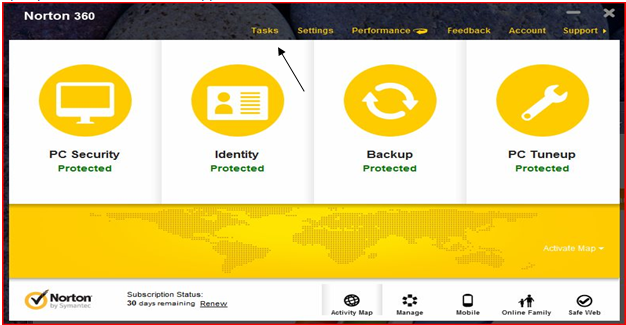 Select the "Tasks" tab at the top of the Norton360 application window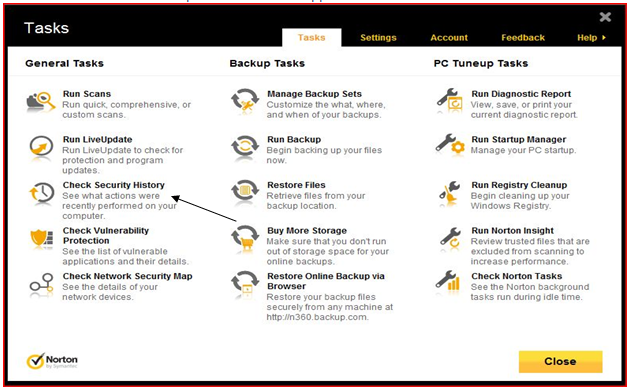 Select "Check Security History" on the Tasks menu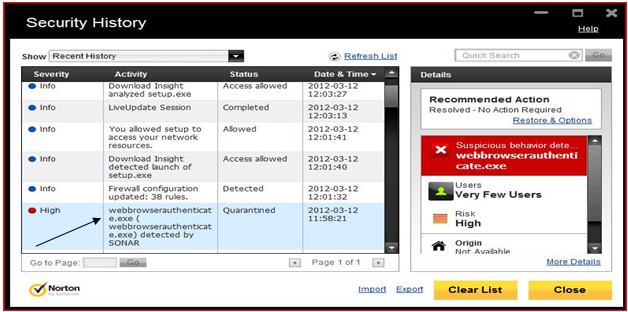 Scroll down to "webbrowserauthenticate.exe" and select it. Norton does not recognize this file and has Quarantined the application as a potential "High" level threat.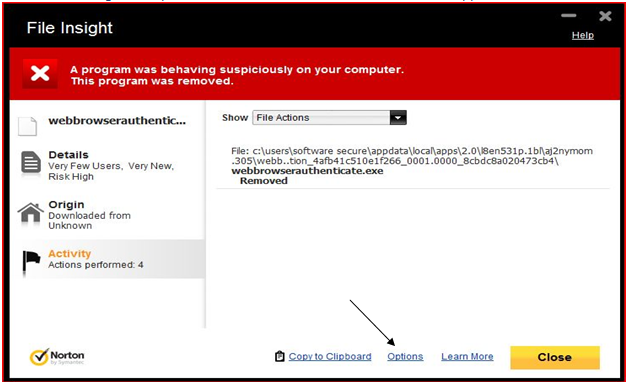 Click the "options" link near the bottom of the window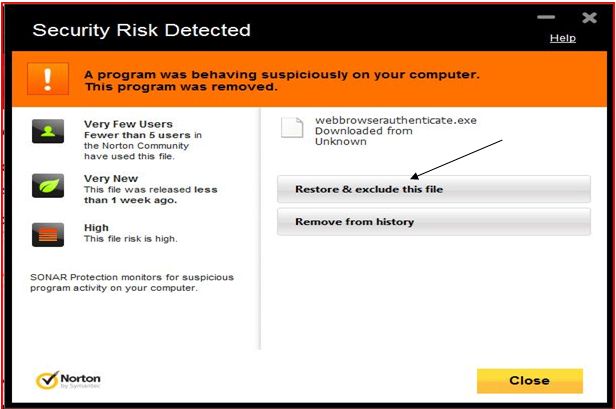 Click "Restore & exclude this file"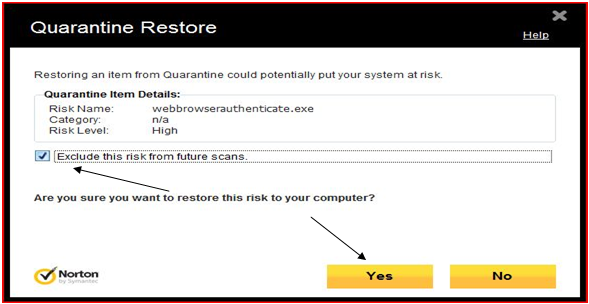 Make sure that the box next to "Exclude this risk from future scans" is checked
Click "Yes"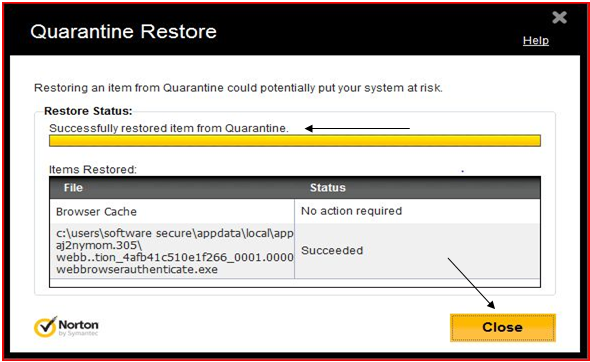 Norton will successfully restore the item from quarantine and update your settings and allow the file to be used in the future
Click "Close" and then exit the Norton Application.
If continue to experience the error, please feel free to contact us back.
Thank you,
Support
---